Published by Ebury Press
Division of The National Megazine Company Ltd
Colquhoun House
27-37 Broadwick Street
London W1V 1FR
Managing Editer Sarah Bailey
Evoking the intimacy of New Orieans jazz clubs,
this compact bar lends an ear to bebop and
ragtime, leaving the smooth sounds to the hotel
lobbies. On Sunday night,
the hight-powered musicians who are touring
the luxury hotels assemble here
for impromptu jam sessions.
After dinner, cab to Brown Sugar jazz club on Soi Sarasin,
which is just opposite Lumpinee Park and a few minutes'
walk from the hotel. This is just one of half a dozen live music
venues along a strip that attracts both Thais and visitors.
The house band performs covers of such standards as
'Summertime' and is often joined by guest musicians.
Settle here until sleep beckons; then stroll back to the Regent
at your leisure, reflecting on the wonders of
this multifaceted city.
A rambling little pub opposite Lumpinee Park, Brown Sugar
still runs off the back of a 1997 claim that this was one of
the best bar in the world, and consequently, doesn't see the
need to alter a thing. The service is blunt, the drinks
overpriced, and the food is rather average. But the jazz bands
are pretty tight, and on weekends, you'll be to find seat.
Bangkok Airway JAZZING IT UP
The bar with the sleazy-suggestive moniker is actually far removed-physically
and spiritually-from the Thai capital's less salubrious music and dance establishments. Instead,
Brown Sugar is a sanctuary of jazz and blues, a cozy joint where visiting international musicians and local enthuslasts
stop by for musical licks and lubricating libation. The tiny stage makes for lifeboat-life intimacy: just seven people
can clamber on, making sure their hip-saways or sax-shimmies do not inadvertently send the drum kit crashing.
Presiding nightly over the foot-tapping, occasionally bootstomping sounds is owner and enthusiast Pongrat Meesaiyaat,
known to all and sundry as Khun (Mr.) Pat. I`m a drummer,`he declares proudly, 'but I never play in the club...I`m too shy.'
BK Magazine

Readers' Choice Award 2010
Favorite Place For Live Music
Courvoisier' The Best

Courvoisier Book Of The Best 1988, 1996
By Lord Lichfield
Since 1985, Brown Sugar has been serving Bangkok's live music fans. Ranked as "one of the best bars of the world" by Newsweek (1997), Brown Sugar has never failed to give everybody a good time!
Description

​After 27 years of great service in 2012, Brown Sugar has moved from Sarasin Rd. to Phrasumen Rd. - a bigger home. Now called "Brown Sugar : The JazzBoutique" - Always Open! During the day as a restaurant and coffee house, and at night for nice cold beers with great music 6 days a week!

​The weekly "Brown Sugar Sunday Special" showcases live performances of International/touring/young blood acts every Sunday night 10.30pm. Expect great music in the house please check on the "Music Schedule" page.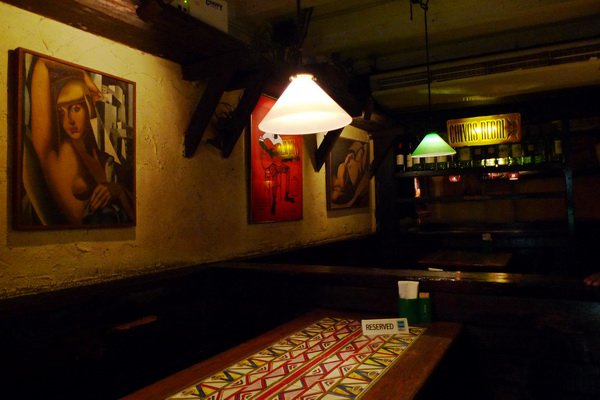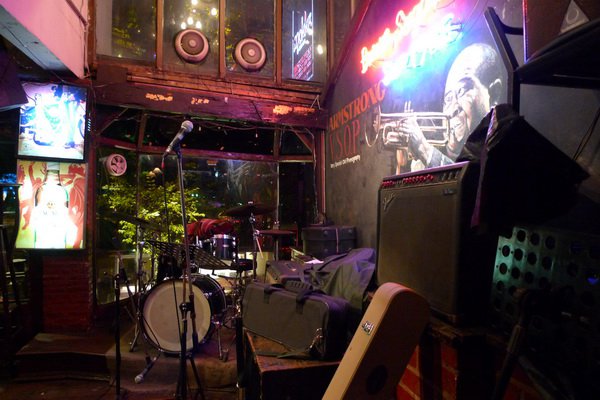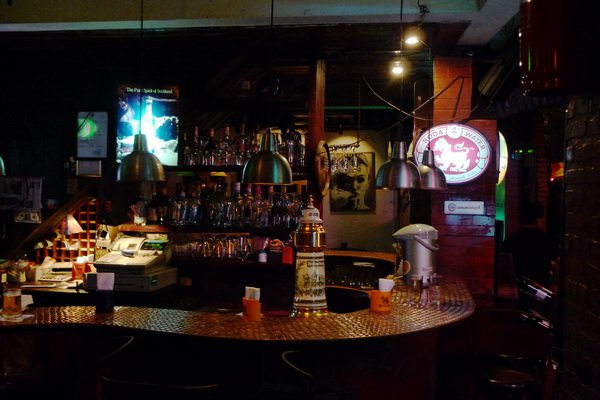 (Photos from the Old Brown Sugar @ Sarasin rd.)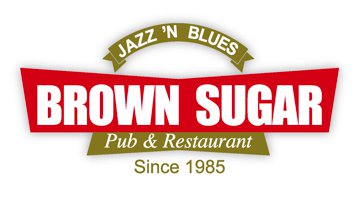 Our past logo
​at the old Brown Sugar @ Sarasin rd.​